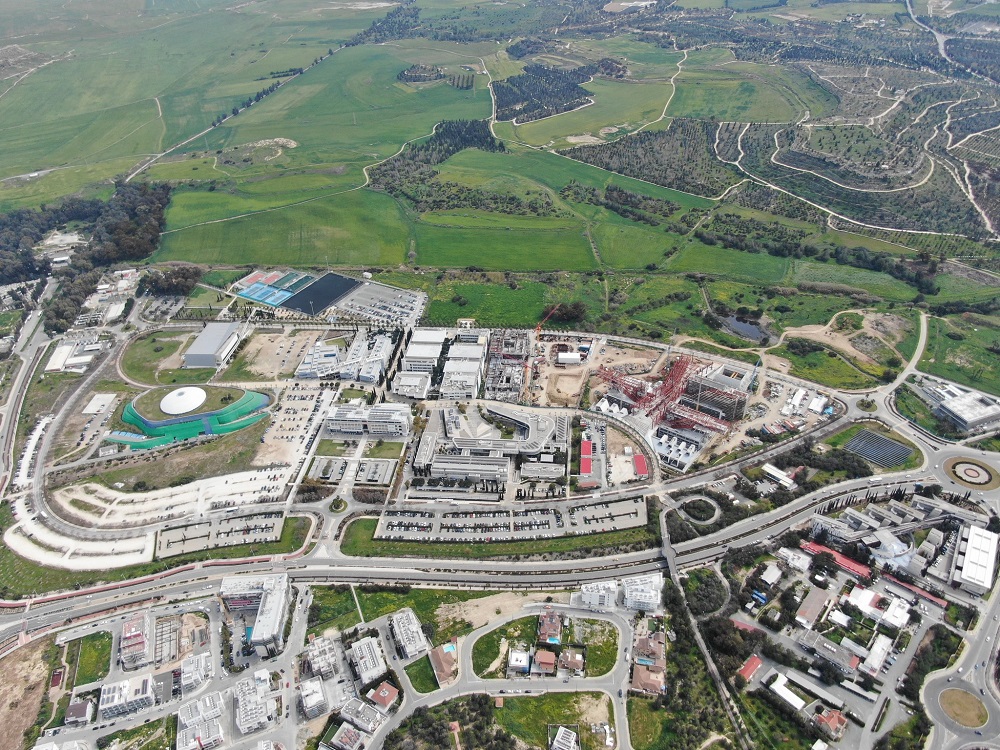 DEPARTMENT OF ELECTRICAL & COMPUTER ENGINEERING
Title: Specialist (Research Assistant)
No. Positions: 2
Category: one-year renewable contract until the end of the 4-year doctoral studies
Location: Electrical Engineers Department of Electrical & Computer Engineering, University of Cyprus, Nicosia, Nicosia.
Ph.D. Scholarships (PhD Studentships)
Are you an exceptional student interested in pursuing a Ph.D. in Computer Vision, Machine Learning, and Robotics? The international team with a global reputation, the Vision for Robotics Lab (www.v4rl.com) at the University of Cyprus led by Prof. Dr. Margarita Chli, is promoting two positions for 4-year Ph.D. Fellowships with a highly competitive salary are available from, June 2023.
In 2023, Prof. Hli won the prestigious ERC grant of almost 2.5 million Euros to work on the "SkEyes" project to advance robotic perception for swarms of drones and hence, extend her research activity with her team at ETH Zurich (Zurich University of Technology), Switzerland, to the University of Cyprus, where this post-doctoral position is hosted. The University of Cyprus is the top university on the island (with an excellent quality of life) and among the 100 best young universities in the world according to Times Higher Education's "The Young University Rankings" for universities newer than 50 years old across the EU. Successful candidates will interact with the team at ETH Zurich, offering them exposure to one of the world's leading universities.
The team
In the V4RL team, we are proud to have achieved significant world firsts in the field and some of the most highly regarded and most cited methods. Such examples include our contribution to the first autonomous flight of a small vision-based helicopter, as well as the first demonstration of collaborative SLAM for small drones equipped with individual cameras. With awards (e.g. from Amazon Research) and mentions in Reuters and CNN, the lab is a friendly and dynamic environment hosting international researchers at graduate, Ph.D., and post-doctoral levels, running many projects with academic and industrial partners (e.g. projects with Huawei, Amazon, Unity Labs, Hilti). The lab director, Prof. Hli, was mentioned in Robohub's list of "25 Women in Robotics You Need to Know" and is regularly invited to give talks at leading venues such as TEDx, the World Economic Forum, and leading conferences in Robotics, Machine Learning, and Computer Vision.
The profile of the candidate
The candidate must hold a B.Sc. degree (or equivalent) in Electrical and/or Computer Engineering, Computer Science, Mathematics, Physics, or any other relevant discipline. An M.Sc. (or equivalent) degree will be considered an advantage. Candidate must have strong analytical skills and a background in mathematics, good programming skills, and proficiency in English.
More information & how to apply
For more information about the position (salary, deadline, etc.) as well as the application process, follow this link: https://v4rl.com/the-lab ("Open Positions")