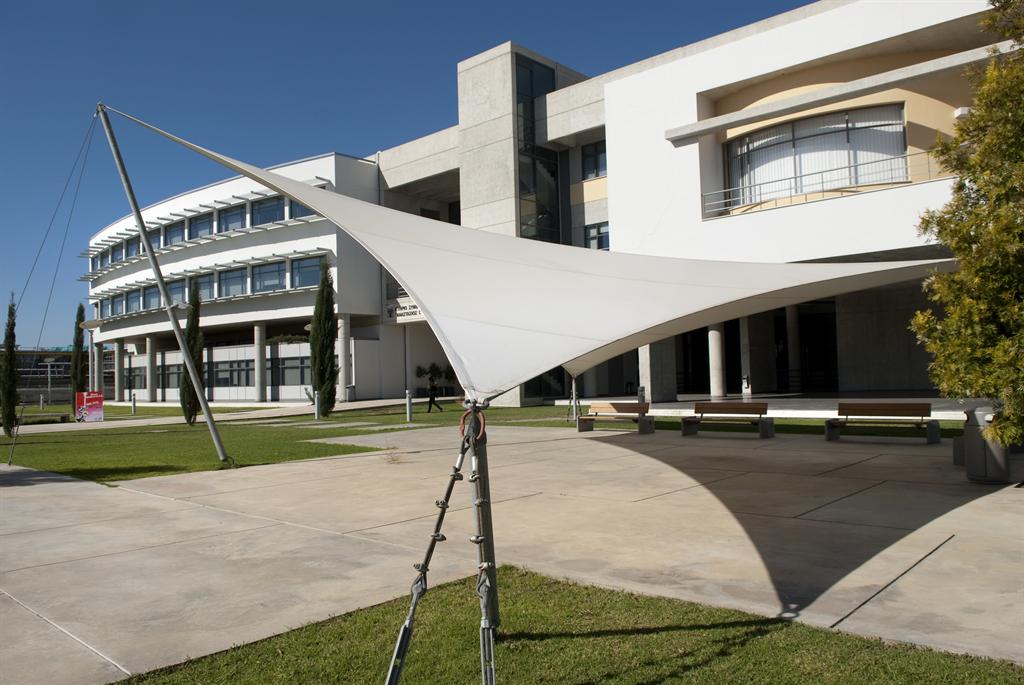 Co-organized by the University of Cyprus and the Telemachus Kanthos Foundation
The University of Cyprus and the Telemachus Kanthos Foundation have undertaken the joint organization of the 7th "Telemachus Kanthos Visual Arts Competition".
The aim of the competition is to promote artistic and creative expression in free themes and to strengthen the links of Cypriot artists with the international intellectual and artistic world, especially the European one.
The competition is organised every two years and includes different aspects of the visual arts, such as painting, engraving, drawing and illustration.
The 7th 'Telemachus Kanthos Visual Arts Competition' will be launched in 2022 and will include the themes of painting and printmaking.
The competition is open to artists over 16 years of age, citizens of the Republic of Cyprus or permanent residents of Cyprus of another nationality.
Two painting prizes will be awarded, one prize of 800 Euro for self-taught painters and one prize of 1,600 Euro for painters who are following, or have completed, higher studies in painting.  Each applicant must declare in which of the two categories they will compete. There will also be a 1,600 Euro printmaking prize and a 500 Euro prize for young artists aged 16-21.  The prizes will be awarded by a jury of people from the arts. The winning works, together with other selected works, will be exhibited at the Telemachus Kantos Arts Centre.
Artworks entered in the competition can be delivered on 10 or 11 November 2022, between the hours of 9:00 am – 4:00 pm, to the following address: Center for Social Activities (Room 010, Building 7), Panepanio Campus, Avenue of the University of Athens, Athens, Greece, between 9:00 and 9:30 pm. 1 Panepistimiou Avenue, 2109, Nicosia. The award ceremony will take place on Thursday, 24 November 2022 and the return of the works will take place on 15 December 2022 from the Kantou Arts Centre (49 Agios Nikolaou Street, Pallouriotissa, Nicosia, 1040).
Interested parties can find out the terms of the competition from the website of the Faculty of Philosophy of the University of Cyprus: https://newdev.ucy.ac.cy/fl/?lang=el