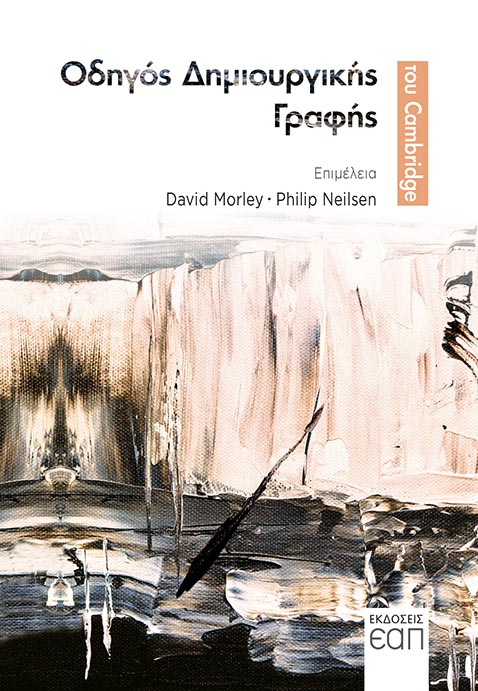 Title:
The Cambridge Companion to Creative Writing
Author:
Collective volume
Editors:
David Morley, Philip Neilsen 
Translation:
Rozali Sinopoulou
Genre:
Creative writing, Literature
Publisher:
Hellenic Open University
Year:
2021
Pages:
352
Dimensions:
24 x 17 cm
Creative writing has evolved into a highly organized academic discipline, with popular courses and prestigious study programmes worldwide. This book is essential for students and teachers of creative writing, but also for anyone who aspires to publish their work. It deals with this complex form of art easy-to-grasp manner, touching on important concepts for the rapidly developing field of creative writing, while at the same time insisting on placing great emphasis on craftsmanship, analyzing writing patterns and providing relevant exercises. The Greek edition has been enriched with a Preface by Takis Kayalis and an Epimeter with texts by Haris Vlavianos, Antigoni Vlavianou, Evripidis Garantoudis, Nikos Davvetas and Georgia Pateridou.
David Morley is a Professor of Creative Writing at the University of Warwick. He has won numerous awards for his poetic work, and is also known for his pioneering eco-poetry installations in natural environments and for creating "slow poetry" sculptures and poetic films.
Philip Neilsen is a Professor of Creative Writing at Queensland University of Technology. He has published five collections of poetry and five fiction books for young people and children, as well as several short stories for the adult public.