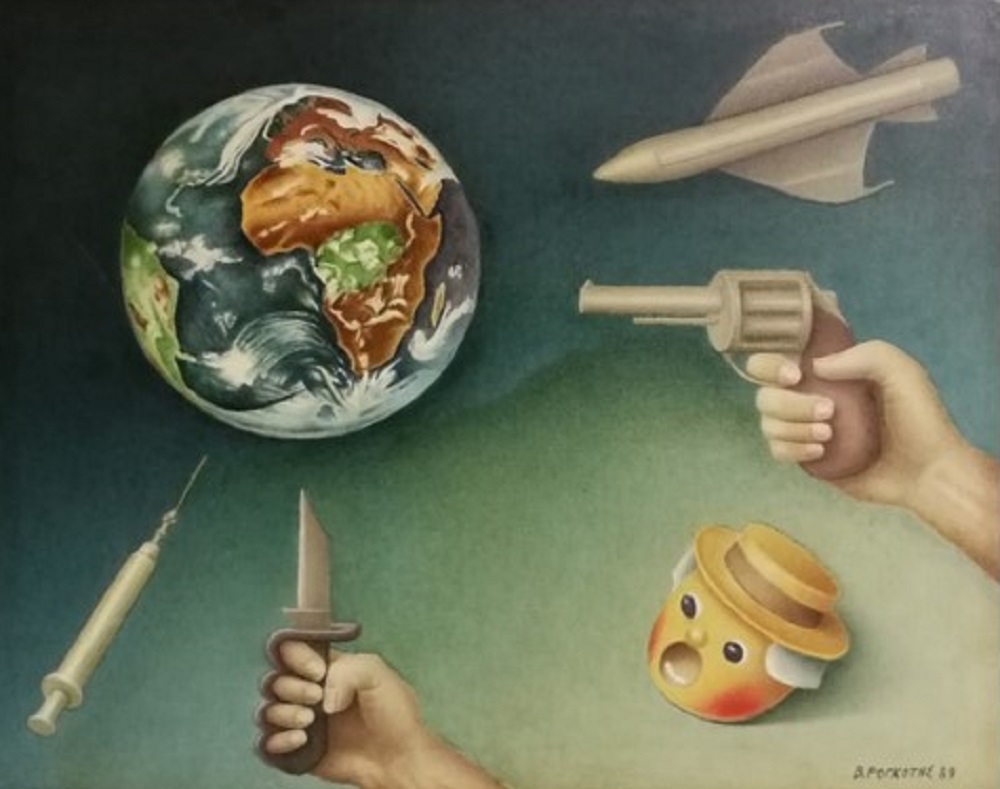 The exhibition entitled "Nature: Screams and Whispers II", is presented in the framework of the 58th Dimitria Festival. The opening will take place on Wednesday, October 18, at 19:30. The public will have the opportunity through the works in the exhibition to assess climate change and its consequences due to thoughtless human interventions.
Senseless violence, wars, atmospheric pollution cause disasters, arson, major changes in the ecosystem, dramatically affecting the animal kingdom, but also nature: droughts, floods, diseases, viruses, germs that affect the physical and mental health of man.
Works by Michalis Arfaras, Homer Georgiadis, Vangelis Dimitreas, Kostas Emmanouilidis, Maria Ziaka, Kyriakos Kabadakis, Nikolaos Karakolis, Apostolos Kilessopoulos, Stathis Logothetis, Voula Masoura, Yannis Moysides, Dimitrios Xonoglou, Dimitrios Perdikidis, Marios Prasinos, Merope Preka, Antonis Rapanis, Dimitrios-Nicolas Rogitis, Vassilis Rogotis, Anna-Maria Samaras, Nikos Sahinis, Xeni Sahinis, Gerasimos Sklavos, Thanasis Tsingos, Michalis Tsinoglou, Vangelis Faeinos, Pericles-Stavros Hatzopoulos, John Christoforou, are exhibited-some of them for the first time, while some of them come from recent significant donations to the Telloglion Foundation.
Their theme, often neglecting the artist's title, is an occasion for a new approach and interpretation of the work, a new reading in the direction of awareness, consciousness and vigilance of all of us against the enormous dimensions of the threat that is growing every day.
Parallel events, educational programmes and school tours will take place in the framework of the exhibition..
Exhibition Duration: Wednesday 18 October- Sunday 10 December 2023.
Admission to the exhibition is free for individual visitors.
Opening Hours: Tuesday, Thursday and Friday 9:00-14:00, Wednseday 9:00-14:00 & 17:00-21:00, Saturday and Sunday 10:00-18:00.
Τel: 2310247111.