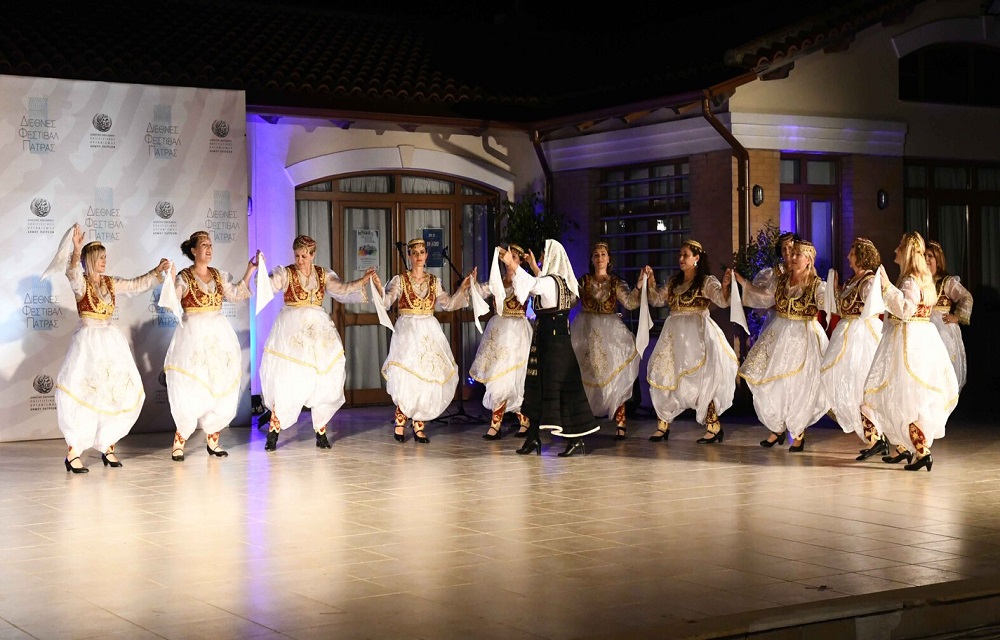 With dances from Lemnos, Naxos, Albania, Kos, Cyprus, the Peloponnese and Mexico, the 1st International Dance Meeting, which takes place in the framework of the International Festival of Patras, started on Saturday evening, September 2nd, at the "Ichthioskala" of Patras, in the presence of dozens of friends of tradition.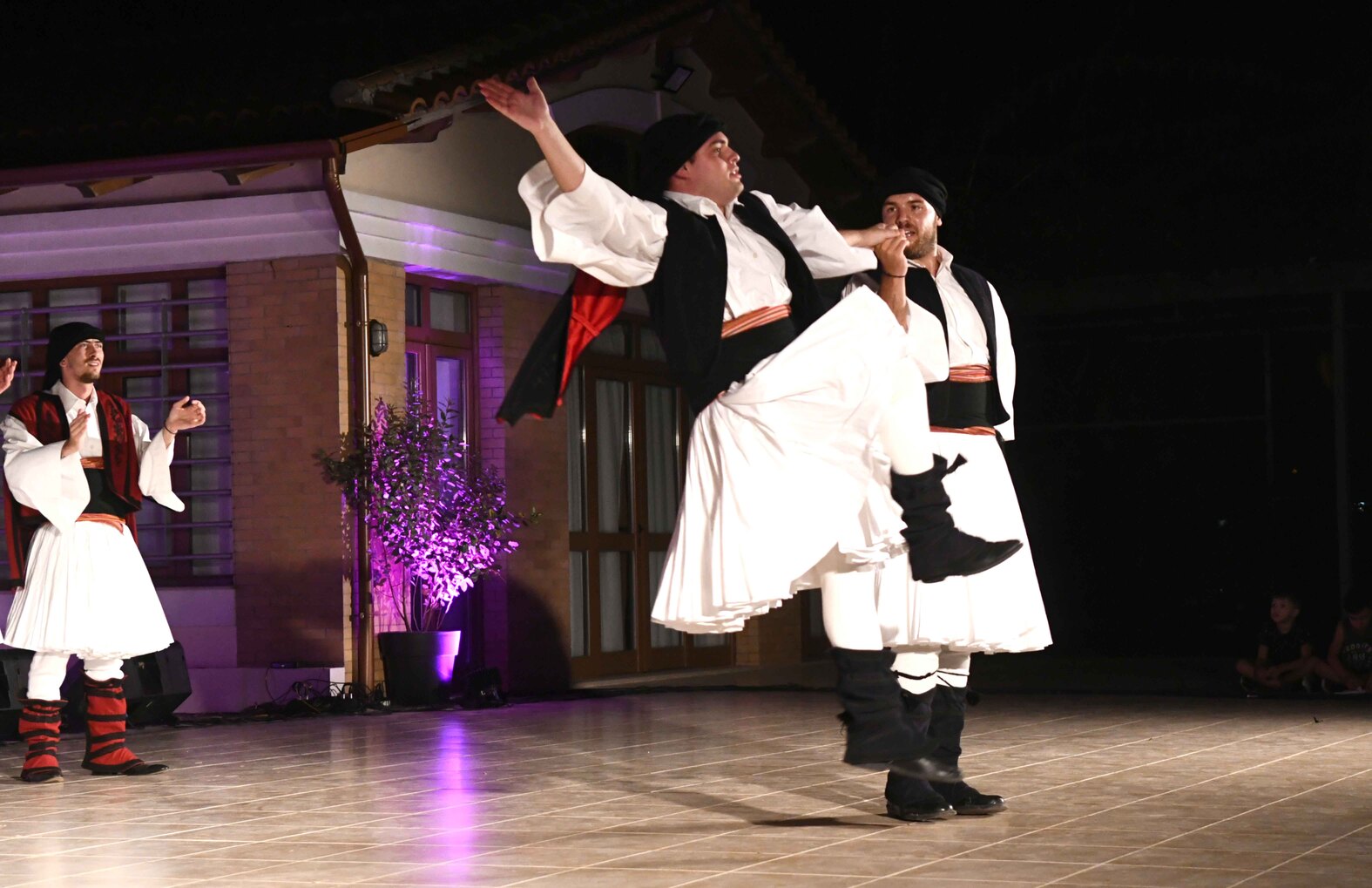 The curtain of the three-day events was opened by the dance groups of the Limnochori Cultural Association, the Parents and Guardians Association of the Diakoptos primary school and the Albanian Community of Patras, the Folkloric Cultural Association of Amaliada "the roots", the Cultural Folklore Workshop of Konia – Cyprus, the Dance Department of the Cultural Organization of the Municipality of Patra and the Ballet Folkloricode Occidente of Mexico.
The first day of the dance activities was attended by the President of the Cultural Organization Katerina Geropanagioti, who gave a short greeting and handed over to the dancing groups collectible black laurels, which were bottled in a limited number, especially for the International Festival of Patras, by Achaia Clauss.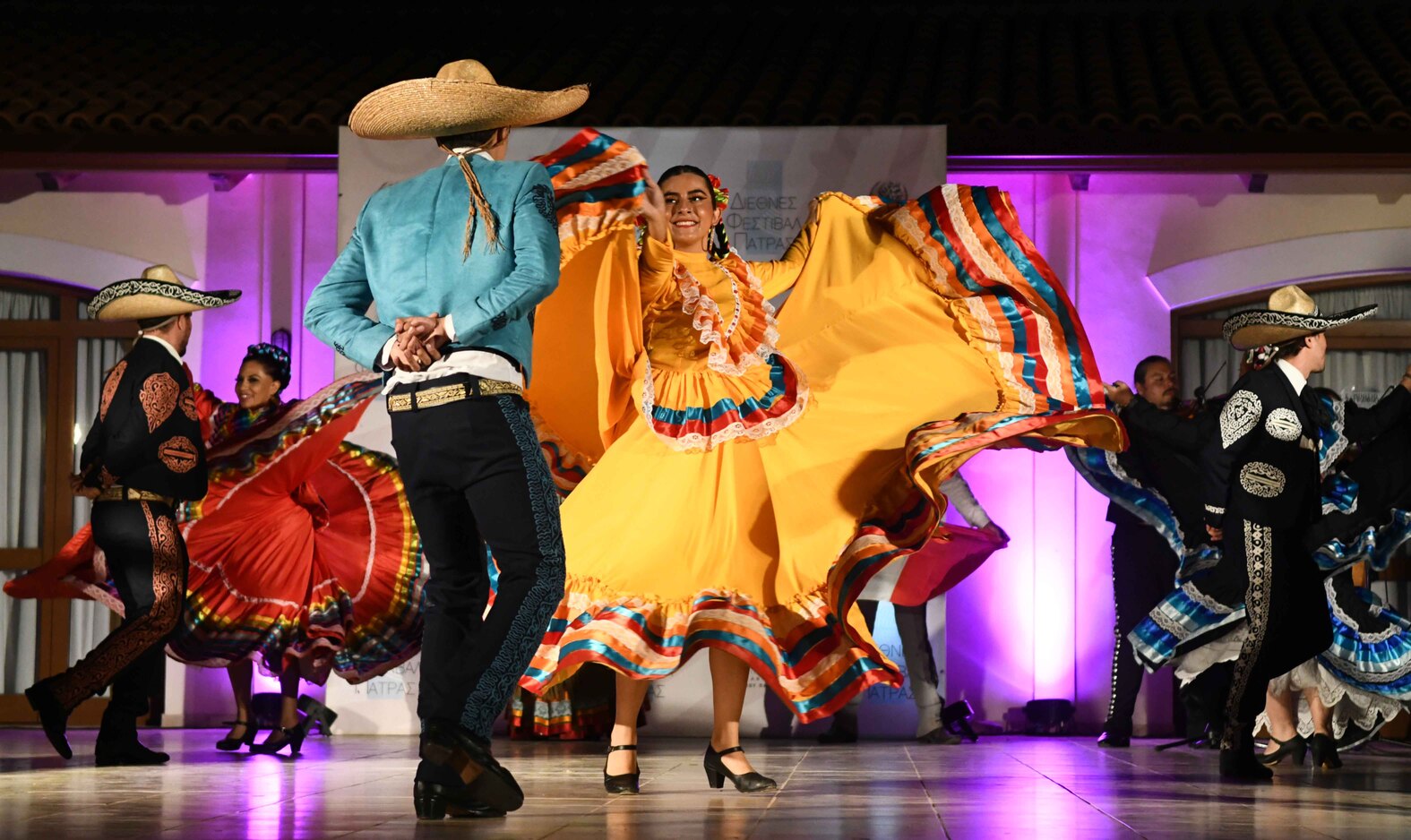 The Head of the Dance Department of the Cultural Organization Christos Giannopoulos introduced the event.
The 1st International Dance Festival continued on Sunday 3 September and will end on Monday 4 September. The following dance groups will perform at the "Ichthyoskala" Cultural Center Hall.
SUNDAY 3/9/2023
SARAVALION CULTURAL ASSOCIATION dances from Evros
CULTURAL ASSOCIATION OF LEFKA "AGIOS NIKOLAOS" folk dances
ALBANIAN ASSOCIATION "EMIGRANTI" PATRA
WOMEN'S ASSOCIATION OF ST. VASSILEIOS "THE TEAM" dances from Eastern Rumelia
TERPSI CULTURAL ASSOCIATION ASIA MINOR
KATSIKIS PANAGIOTIS DANCE ARTS– FOLK DANCES
NAFPAKTIAN DANCE GROUP OF FRIENDS OF GREEK TRADITION dances from SERRES
CULTURAL FOLKLORE WORKSHOP OF KONIA– CYPRUS
BALLET FOLKLORICO DE OCCIDENTE – MEXICO
MONDAY 4/9/2023
CHIONAS DANCE GROUP dances from the Aegean
CULTURAL & LANDSCAPING ASSOCIATION OF PARALIA "THE REGENERATION" dances from Florina
CULTURAL ASSOCIATION OF THE NURSING HOME "PANAYA GIROCOMITISSA" dances from ASIA MINOR
ASSOCIATION OF FRIENDS OF DAFNOULA ACHAEAS dances from THRACE
PAMMICRASIATIC ASSOCIATION OF PATRAS dances from ASIA MINOR
FOLK MUSIC AND DANCE WORKSHOP OF PATRAS dances from the AEGEAN
DANCE GROUP OF THE CULTURAL ORGANIZATION OF THE MUNICIPALITY OF PATRAS dances from SKOPELOS
DANCING FOLKLORE CLUB OF PATRAS "O FILERIS" dances from the AEGEAN
ADMISSION TO THE PUBLIC IS FREE