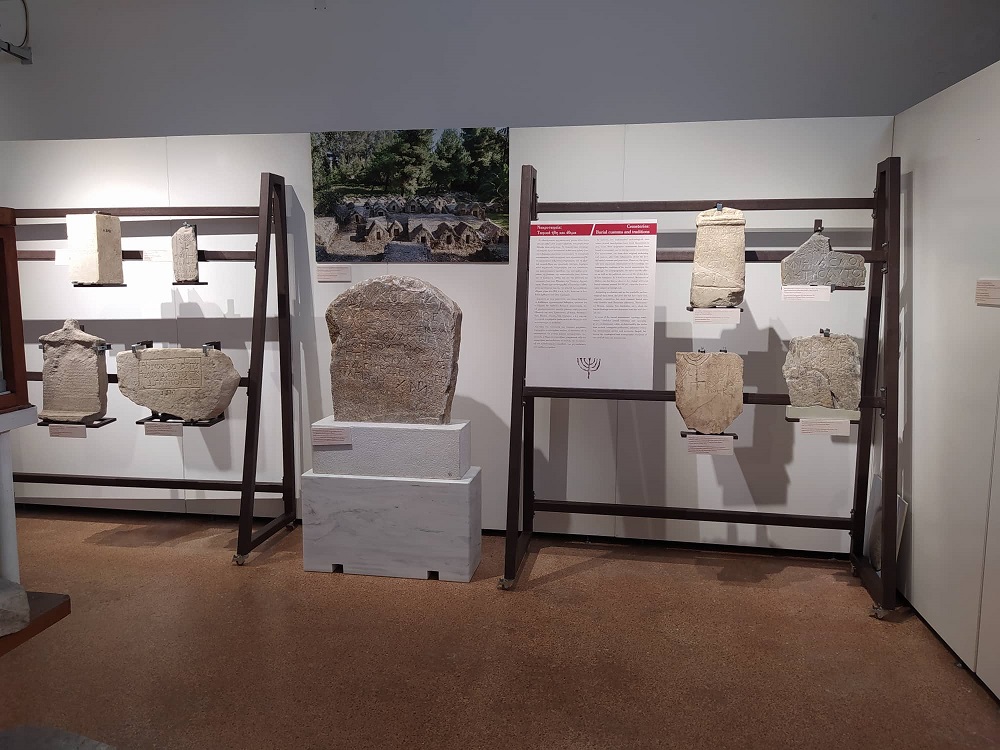 On Wednesday, May 31, 2023 at 11:00 a.m., a one-hour guided tour will be held at the Epigraphic Museum of the temporary exhibition "Stone Routes – Stories from Stone:  Jewish Inscriptions in Greece" by the archaeologist of the Jewish Museum of Greece, Anastasia Loudarou. The exhibition is co-organized by the Jewish Museum of Greece and the Epigraphic Museum. 
The exhibition, which is hosted by both museums, presents archaeological and historical evidence of the presence of the Jews of Greece, one of the oldest religious and cultural communities in Europe, and highlights the multicultural past of the country. The exhibits, dating from the end of the 4th century B.C./B.C. to the 17th century mainly, come from the permanent collections of the two museums, from the archaeological museums of Attica and the region (the Archaeological Museums of Heraklion and Thessaloniki, the Archaeological Museum of Eastern Attica, Kavala – Thassos, Cyclades, Corinth, Larissa, Magnesia, Pella, Athens City, Chania) and from the Historical Museum of Crete.
The exhibition, which is supported by the Ministry of Culture and Sports, the Ministry of Foreign Affairs of the Federal Republic of Germany and the German-German Fund for the Future, will run until 15 October 2023. 
The tour takes place in the context of the Epigraphic Museum's participation in the Athens City Festival of the Municipality of Athens.