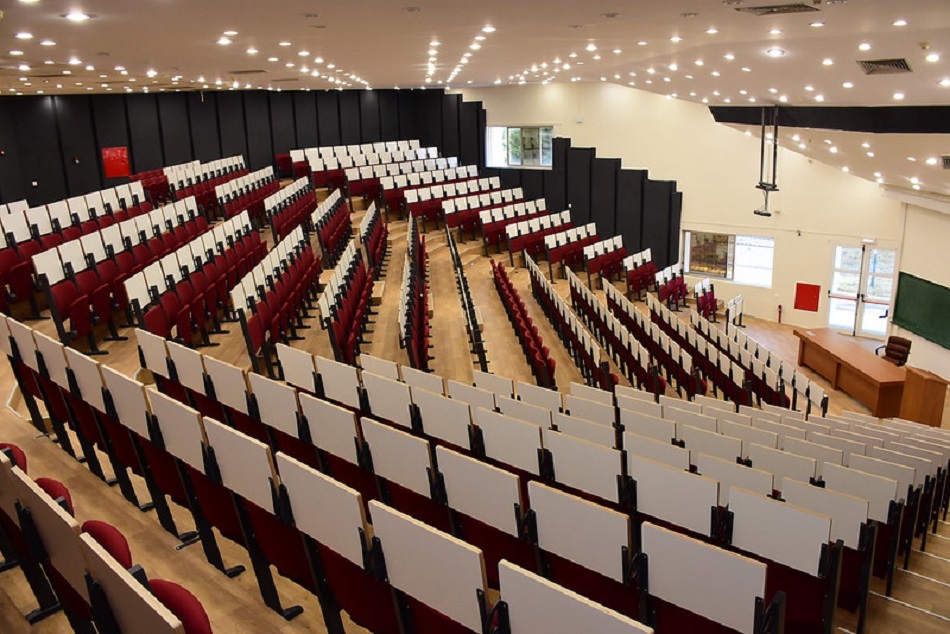 Dear members of the University of Patras,
I welcome you to our University and wish you a fruitful academic year. In a world that is changing at a dizzying speed and in an unpredictable way, we are called upon to keep a steady hand on the steering wheel, guided by our common vision of a University that is a cradle of knowledge and culture, compatible with the challenges of the 21st century. With solidarity, meritocracy, transparency and commitment. From their own position, each for their own personal universe and all together for the University in which we serve.
In a University Community that has set itself the goal of producing essential knowledge resources, sustainable development, excellence, high ethics and the well-being of its members, no one is left out. The participation of all with unanimity and empathy is a prerequisite for the achievement of any goal, personal or collective. With respect for the institutions and diversity, with transparency, with respect for minorities and with commitment to the common good.
Conscious that education and training are the basis on which a society must be built in order to overcome difficulties and meet challenges, let us all join together in our common vision.
However, an inviolable condition is respect for the institutions and an unwavering commitment to the primary objectives we have set in relation to the management of academic matters for the proper functioning of the institution and the excellent implementation of the new Academic Charter.
Putting in the past bitterness, sorrows, mistakes, idealism and all the negative elements that are capable of being an obstacle, the time has come to continue the effort together, so as to maintain the positive momentum of the previous years that has been achieved with difficulty and to set sail for even more important achievements for the University of Patras through democratic dialogue and the exchange of arguments.
Let us not forget that miracles become reality when we believe in them, after all, they are not rare if you have eyes to see them.
May N. Kazantzakis accompany us.
Never recognize the boundaries of man! Break the boundaries! Deny what your eyes see. Take and say: Death does not exist!
The future does not belong to violence. The future does not belong to force. The future belongs to reason, as Sophocles wisely says in Prometheus Bound.
I wish you a Happy Academic Year, to resist mediocrity, unworthiness, selfishness and to move forward by leaping greater than decay.
The Rector
Χ. I. Bouras