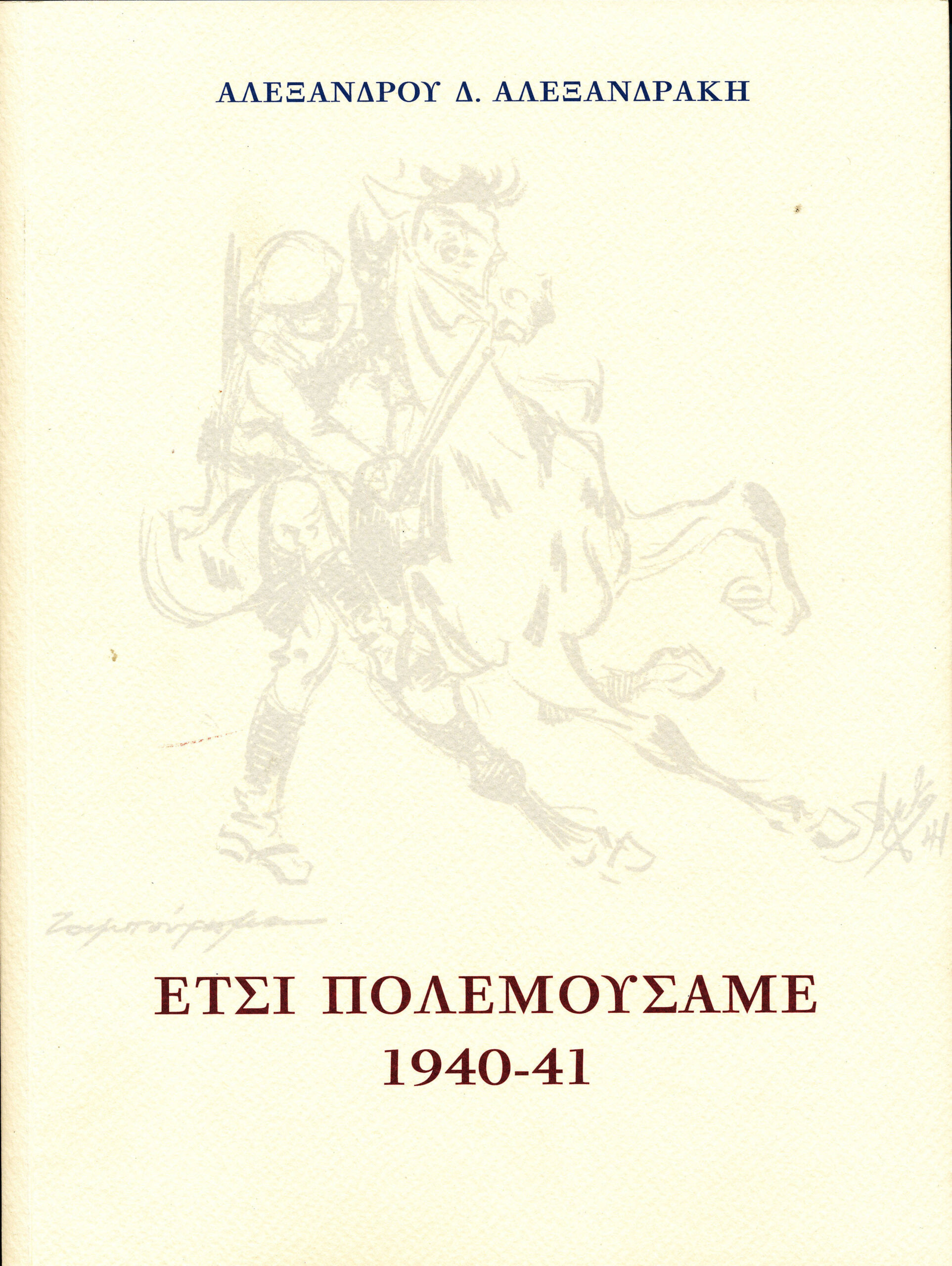 Title:
Thus we fought, 1940-1941
Subject:
Art
Artis:
Alexandros Alexandrakis
Editions:
The Hellenic Parliamnet Foundation
Publication Date: 2016
Language:
Greek
Pages:  227
A luxurious edition, which complements the previous Impressions of the war of 1912- 1913, in Macedonia and Epirus, includes works inspired by the Greco-Italian War and the epic struggle of 1940-'41. Works known and loved by the Greeks were news-evidence from the battlefields. The artist, the emblematic painter Alexandros Alexandrakis is identified with the iconography of the Albanian epic, even today remains little known, something rectified by this collection which presents aspects of the entire project.