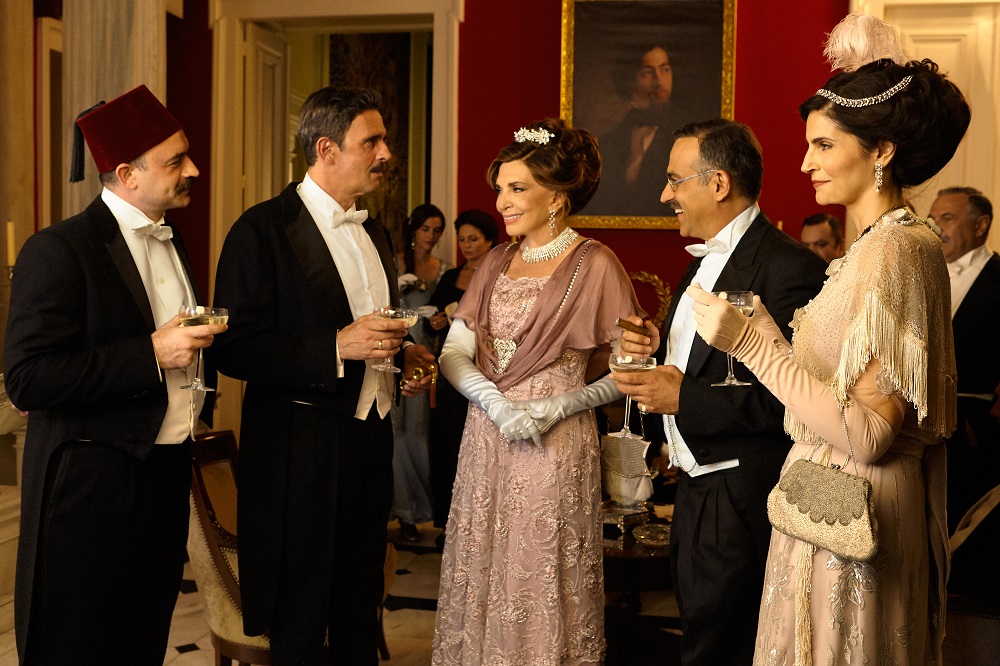 Costume Designer Fotini Dimou for the requirements of the film"Smyrna", designed over 80 costumes, and oversaw at least 2,000 appearances of the protagonists and supporting actors.
These are representative examples of the attire of all social classes of multicultural Smyrna, between 1916 and 1923.
The protagonists' costumes featured in the exhibition are indicative of the overall style of the film.
BAFTA award winner, Fotini Dimou, lives and works in London. She has designed costumes for major film, television and theatre productions all over the world.
Her costumes are on display in the permanent Theatre Collection of the Victoria & Albert Museum, in London.
The costumes for the film were produced by:
Atelier SANDI COUTURE
Takis Giannetos Sur Mesure
Atelier Solo Victoria
Eleni Melissari (To Vestiario)
Exhibition Curator:Maria Karapouliou