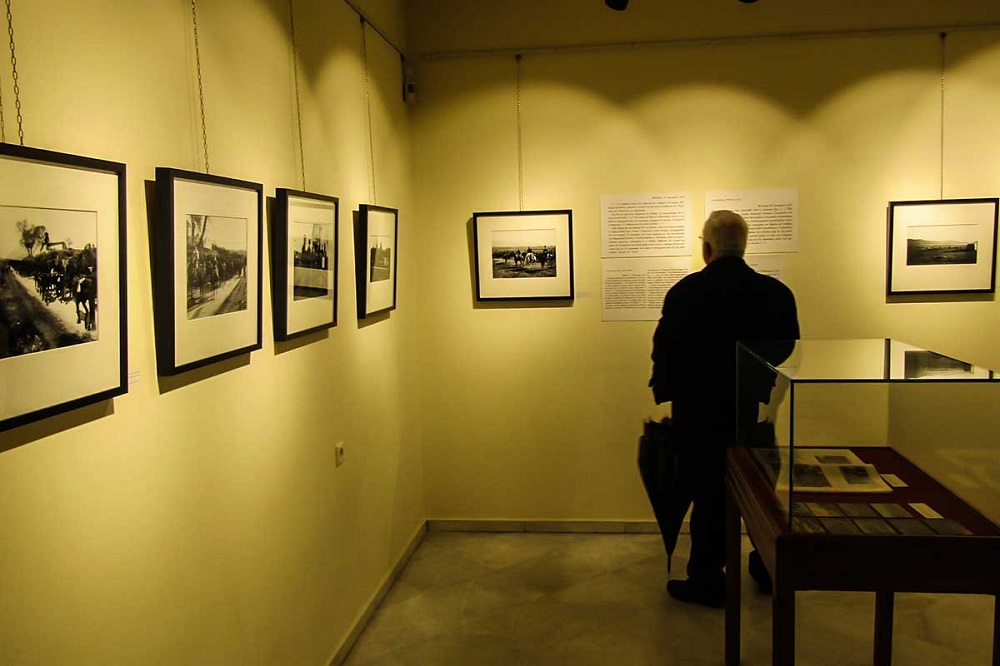 The Hellenic Parliament Foundation for parliamentarism and democracy and the municipality of Ioannina present the exhibition "Siko psichi mou"!… Images and music of the refugees of ' 22, in the context of the commemoration events for the 100 years since the Asia Minor Disaster. The opening will take place on Saturday, December 3, 2022 at 19.00.
Continuing its course – after drama, Kavala and Thessaloniki – the exhibition will be presented at the Municipal Art Gallery of Ioannina.
Only ten years after its incorporation into the Greek state, Epirus welcomed the refugees of '22, despite the significant difficulties it faced as one of the poorest regions of the country. The creation of purely refugee villages in the periphery of the city of Ioannina allowed them to keep alive the traditions, customs and of course the music and songs that they brought as a legacy with them on the road of refugees. In the East, Bafra, Neocaesaria, Asfaka and Konitsa will settle mainly refugees from Pontus and Cappadocia, forming dynamic nuclei that connected the old with the new homeland.
The main axes of the exhibition that will be presented at the Municipal Art Gallery of Ioannina are life before 1922, the Exodus, the loss and trauma of the refugee, life in the new homeland. What is the role of music in the individual and collective identity of refugees, and what is its significance as a driving force of Refugee Hellenism?
in what way do the memories reach our days and are perceived in the national life and the musical creation of the epigones;
Photographic, audiovisual and archival evidence of important institutions for the preservation of historical memory in our country, as well as a number of documents contributed by local associations, organizations and individuals, discuss the exhibition with lyrics and various melodies: dirges, traditional songs and dances, rebetika of Asia Minor and the modern Greek music production, which was influenced by the musical Breath of refugees.
The exhibition will be inaugurated by the president of the Hellenic Parliament, Konstantinos an. Tasoulas.
ADDRESS:
Municipal Art Gallery Of Ioannina
Korai 1, 45221, Ioannina
Information: 2651075131
Exhibition duration: December 4, 2022-February 26, 2023
Opening hours:
Monday – Thursday: 08:30-14: 30
Friday: 08:30-21: 00
Sunday: 10:00-13:00 and 18:00 – 21: 00
Saturdays and holidays closed
Free entrance
For more information: https://foundation.parliament.gr/