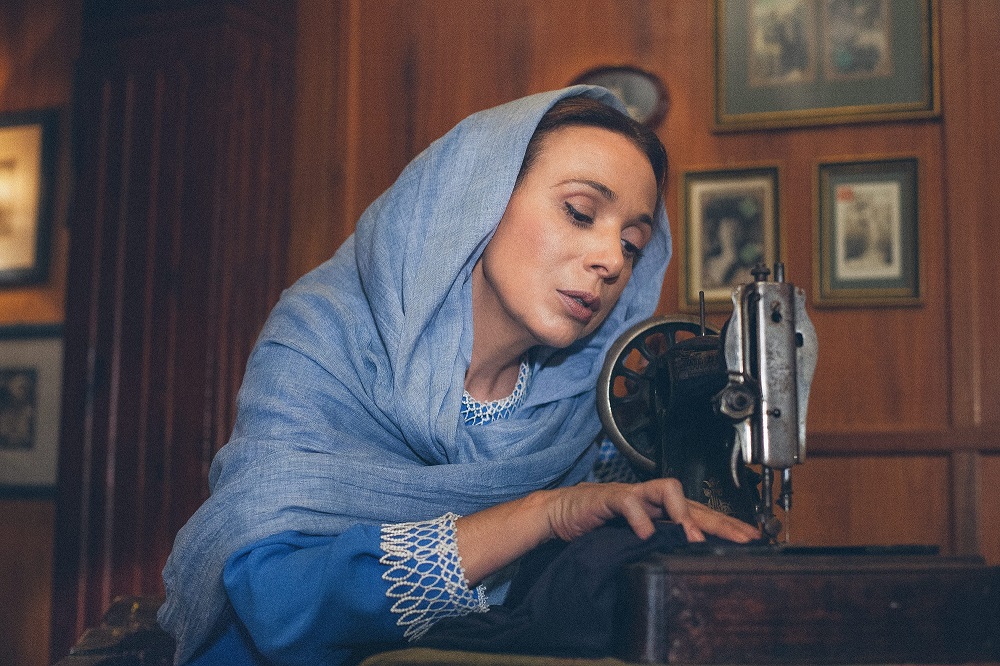 As part of the commemoration of the 100th anniversary of the Asia Minor Catastrophe, the 2023 Elefsis European Capital of Culture presents Mystery_153 The Notebooks by Angel Kourtian on Sunday, November 6 at the X-Bowling Art Center. A performance – a testimony about the Armenian Genocide (1915) and the Asia Minor Catastrophe (1922), performed and directed by Christina Alexanian, based on the book of the same name by the Armenian Genocide survivor and refugee in Greece Anjel Kourtian. The proceeds from the symbolic price of the performance will be donated to the Association of Asia Minor in Elefsina.
The Notebooks of Angelle Courtian is a performance of historical interest that has been attended by more than 40,000 spectators to date in Greece, France, Cyprus and the United States of America. A play about the mistakes of the past and the preservation of memory, with the universal drama of war and refugeeism brought to life on stage. Greeks, Armenians and Pontians, as well as every person who has experienced the pain of refugeeism and death, identify with the person of Angele Kourtian.
Armenian Genocide.
Years later, Angele Kourtian, now living in Greece, recounts the journey of the persecution of her family and her entire nation. The mother-modiste. Her two sisters. The first happy years. And then they experience the consequences of the order to exterminate the Armenians.They witness the Asia Minor Catastrophe.A journey from Prussia to Smyrna…And from there to Crete and Kokkinia.The war and the refugees are recorded through the eyes of a child, little Angele.With fear and death…With laughter and joy…with the music and songs that marked her life.
"I made my cross secretly. "Holy Mother, what have we done wrong? Save your people, Lord," I was saying from within. Those of us in the carriages felt bad for those who were walking, because they couldn't stand the ruts and fell into the ditches. If it had been possible to light candles for those who died on the road, the night would have brightened and it would have been daylight."
A true story. A shocking testimony.Angèle Courtian recalls the events that marked her life…Through her eyes we see the history of the Armenian people and the Hellenism of Asia Minor.As she lived them herself… As a small child experienced them.As she wrote it later, in her grandchildren's schoolbooks…
Credits
Theatrical adaptation of the book of the same name – Direction – Interpretation – Artistic direction: Christina Alexanian
Assistant Director – Production Assistant: Costas Karasavvidis
The recorded songs of the performance include:
Vocals: Maria Spyridonidou
Political lute-Baglamas: Costas Gedikis
Costumes: Myrto Karapiperi
Photos: Dimitris Kalogeris
Organization- Production: Theatre of Reason
Admission ticket: 3€ | The proceeds of the performance will be donated to the Elefsina Asia Minor Association
Date: 6 November
Time: 20:00
Venue: X-Bowling Art Center
Duration: 75 minutes