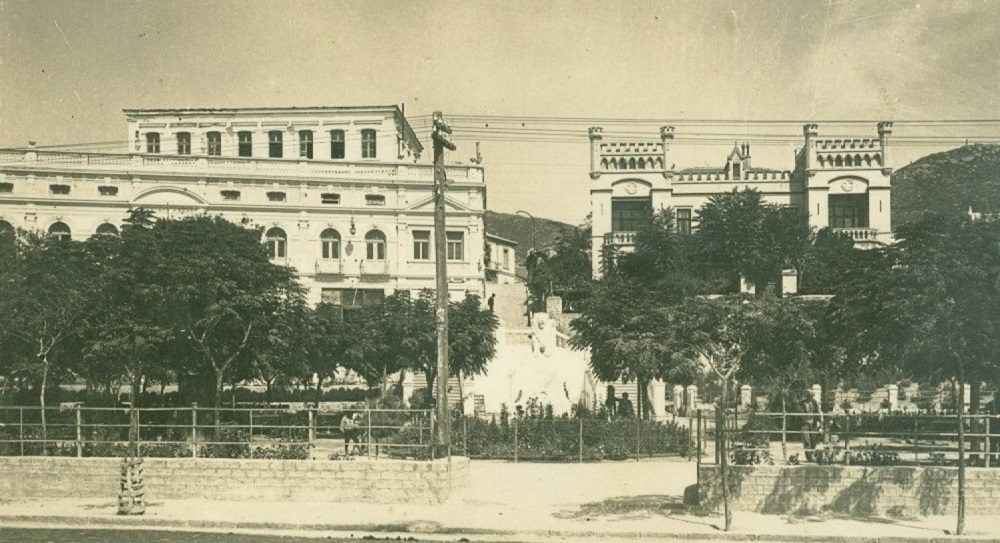 The Hellenic Parliament Foundation for Parliamentarism and Democracy and the Municipality of Kavala present the exhibition "RISE MY SOUL"!… Images and music of the refugees of '22, in the context of the commemoration of the 100 years of the Asia Minor Catastrophe, at the Great Club of Kavala.
The main axes of the exhibition are life before 1922 in Smyrna, Ionia, Kppadocia, Pontus, Constantinople, Propontis, Eastern and Northern Thrace (Eastern Rumelia); the Exodus, the loss and the trauma of refugee; life and music creation in the new homeland; and the reception by younger generations. 
Thus the visitor can find answers to questions such as: What is the role of music in the individual and collective identity of refugees, and what is its importance as a driving force of refugee Hellenism? How are the memories of the Catastrophe recorded in the songs of the refugees? In what way do the memories reach our days and are perceived in the national life and musical creation of the descendants?
Photographic, audiovisual and archival documents of important institutions for the preservation of historical memory in our country, as well as numerous documents contributed by local associations, organizations and individuals, are in conversation in the exhibition with lyrics and a variety of melodies:
dirges, traditional songs and dances, Asia Minor rebetika, as well as modern Greek music production, influenced by the musical breath of the refugees.
The opening will take place on Monday 24 October at 19:30, at the Megali Leshi Kavala.
Duration of the exhibition: 24 October to 12 November 2022.
Opening hours: Daily : 10:00-13:00 and 18:00-21:00 
 Saturday : 10:00-13:00 
 Sunday and holidays: closed
ADDRESS
Cyprus 12 -14, P.O. Box 65403
Kavala
Telephone: 2513 500300, 304, 305
More information: https://foundation.parliament.gr/