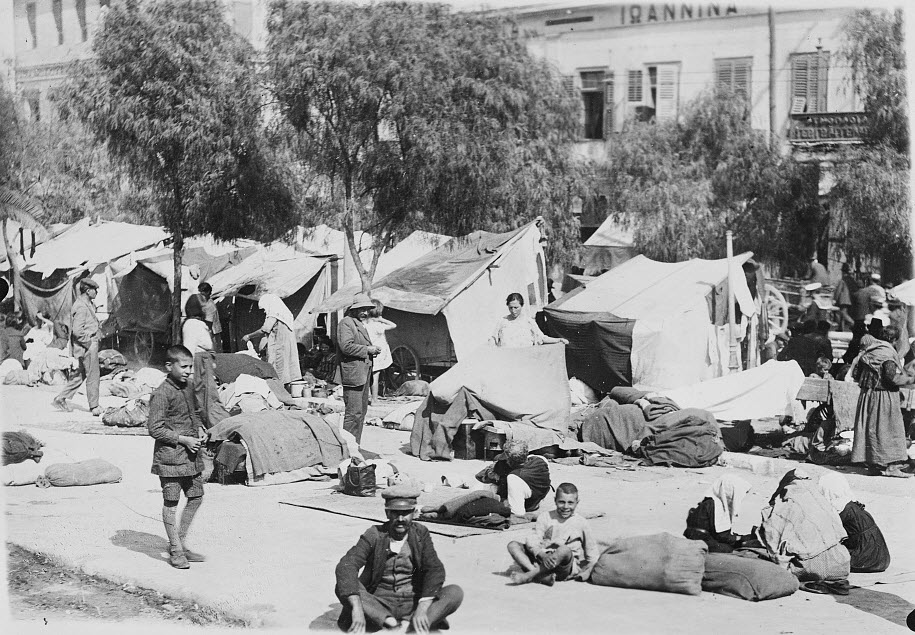 The contribution of the Municipality of Thessaloniki to the naturalization and rehabilitation of the Asia Minor refugees, through the archives of the K.I.TH.
On the occasion of the centenary of the signing of the Treaty of Lausanne (24 July 1923) and in the context of the ongoing commemoration of the Asia Minor Catastrophe organised by the Municipality of Thessaloniki, the Thessaloniki History Centre presents the exhibition " METIKESIA". The opening of the exhibition will take place on Thursday 8 June 2023 at 20.00 at the Thessaloniki History Centre (Hippodrome Square), and will last until 31 October 2023.
The exhibition presents for the first time to the public the archive of the Thessaloniki History Centre, which includes the refugee registers and family books, as they were formed by the naturalization process carried out by the Municipality of Thessaloniki between 1923 and 1926. This legal act marked the transition from the status of refugee to that of Greek citizen and ensured refugees equal rights, a necessary condition for the systematisation of their full integration and rehabilitation.
The exhibition also presents, through the rich archives of the KIF, the public works of public utility carried out by the Municipality of Thessaloniki in order to facilitate living conditions in the refugee settlements. In addition to the refugee registers, family and voter's books of refugees, the exhibition also presents original samples of public works files (with the architectural plans themselves) and relevant decisions. The originality of the report lies in the presentation of the archival material itself on the basis of a museological study and not just the data resulting from the processing of the data.
Opening hours: Monday to Friday 8:00 – 14:30