"Folk culture of the Greek refugees
from Asia Minor, Eastern Thrace and Pontus"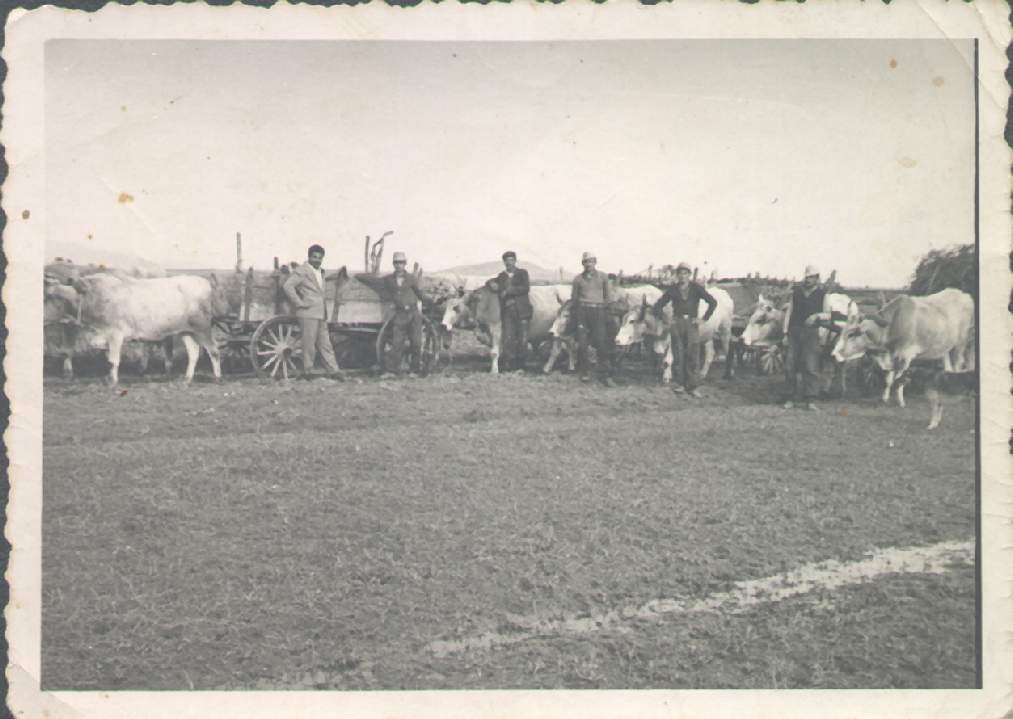 2-3 things I know about …  
"Folk culture of Greek refugees from Asia Minor, Eastern Thrace and Pontus"
 Friday 4 March 2022 at the Historical Folklore Museum of Xanthi
[19.00] PART A (lecture). "Ekiti, yavrum, we Romans always pigeon in the streets…". The memory of refugeeism, as reflected in material and intangible relics (evidence) with a case study of the cycle of time in refugee popular culture.
[20.00] PART B (lecture). The customs of the Apokres (before and after 1922 until today) among Greek refugees from Asia Minor, Eastern Thrace and Pontus who settled in Xanthi (selective references).
Lectures on "The cycle of time in the popular culture of the Greek refugees from Asia Minor, Eastern Thrace and Pontus". With Garyfalia Theodoridou, Dr. Laography, Lecturer at the Democritus University of Thrace.
 About the Lecture Series
Historical circumstances and adventures played a decisive role in the population formation, ethnic identity and cultural physiognomy of Thrace and Asia Minor: Greeks, Turks, Jews, Armenians, Bulgarians, Russians, Circassians, Tartars, Gypsies and Albanians inhabited these regions, in which a cultural mosaic had already been consolidated since the Byzantine, Roman and Ottoman periods.
The destruction of 1922 and the exchange of populations under the Treaty of Lausanne (1923-24) mobilised the intellectual forces of Thracians, Asia Minor and Pontians to record and publish the evidence of their historical course and cultural identity. The researchers point out that this project reflects the need for self-knowledge and self-identification of the refugees in Greece and at the same time marks a huge effort to rescue a reality that had been lost. It is universally acknowledged that the refugees contributed to the strengthening and revitalization of Hellenism at all levels – economic, social, cultural, customary, etc., while at the same time they attempted to gather a rich collection of historical, folkloric and linguistic material, since they rallied around associations and centres. etc.
The lectures are based on refugee records and memories, as published by scholarly folklorists and amateur folklorists after the Asia Minor Catastrophe. Information on the ritual organization of the cycle of time is drawn from primary material with past references, i.e. we rely on archival and bibliographical research of refugee memory, especially of the first generation of refugees. Their content concerns how the Greek people of Eastern Thrace and Eastern Rumelia, Asia Minor, Pontus organized the cycle of time in the past of those communities that gave birth to and preserved the folk rituals, some of which were preserved in their new homelands as refugee identity and memory. We study the issue in a concrete way, in the context of the so-called 'historical folklore', and represent the reality of the Asia Minor and Thracian societies within which the Greek element prevailed. We also cross-reference this material with the findings of field research (archive: Garifallias G. Theodoridou), which I conducted among refugees from the city and the countryside of the prefecture of Xanthi during the period 1991-2021.
The cycle of these events is in cooperation with the Association of Asia Minor of Xanthi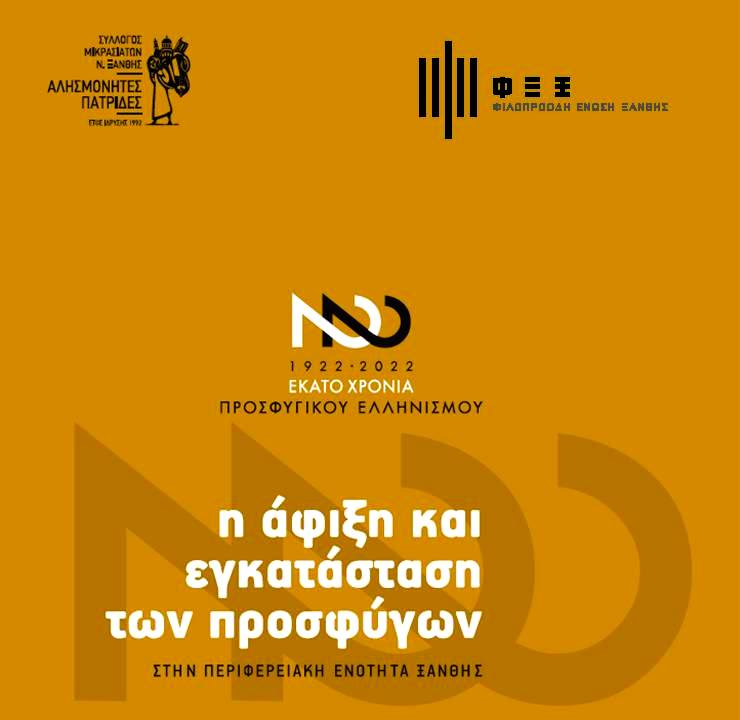 With the support of: ΣΕΚΕ • SMIRDEX • ΠΥΡΓΕΛΗ • ΚΤΗΜΑ ΒΟΥΡΒΟΥΚΕΛΗ • ΣΚΑΡΠΕΛΟ •  ΥΔΡΩ COSMOS • ΟΡΦΕΑΣ• ΑΒΑΞ • ΕΒΕ ΞΑΝΘΗΣ • PROGRESS • CAFFEINE • ΚΤΕΛ ΞΑΝΘΗΣ • ALFA ΓΑΒΡΙΗΛΙΔΗΣ ΕΥΣΤΡΑΤΙΟY •SCHUR FLEXIBLES • ΡΟΔΟΠΗ
Philoprodi Union of Xanthi /cultural network of Xanthi
HISTORICAL FOLK MUSEUM OF XANTHE Antique 7 https://www.facebook.com/FEXANTHI, 67132 Xanthi  tel.: 25410 25421 – 6937120986 [email protected]   [email protected]  www.fex.org.gr