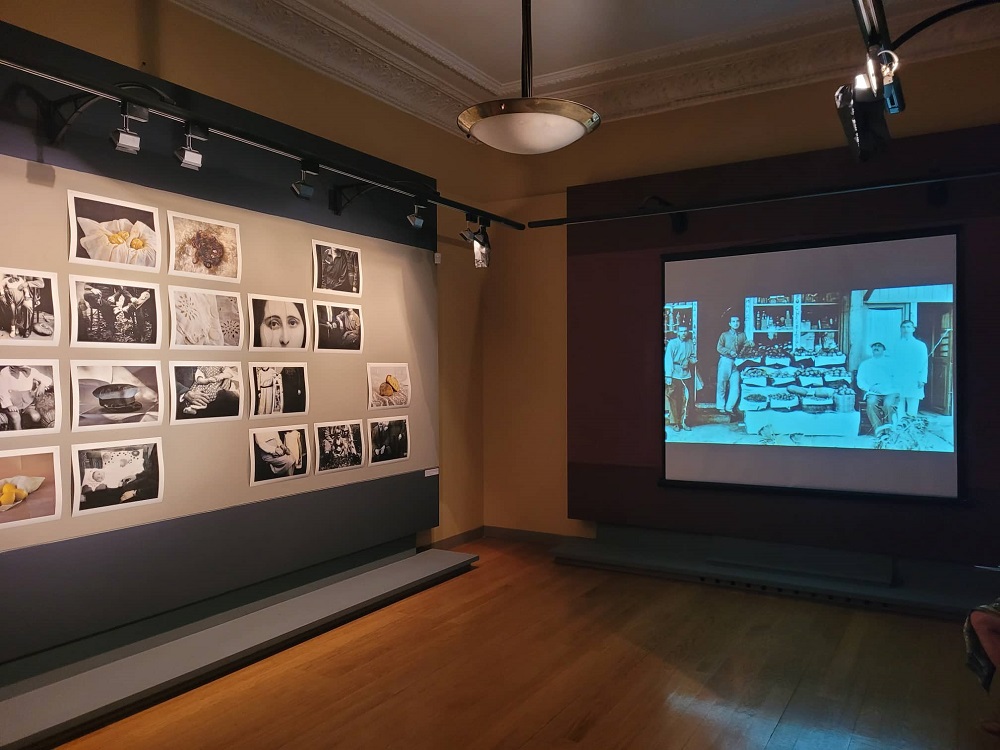 The exhibition "Places non places of the East" deals with the element of memory, as it has been engraved on the visual artists who are second-generation refugees from Asia Minor, Pontus, Propontis and Eastern Thrace. Contemporary visual artists, descendants of refugees, record their own history and create visual narratives from their places of origin, such as Odemisi, Sokia, Kathario, Limniski, Chouchlia, Gallipoli. The works of the seven participating artists create intangible monumental landmarks. They form reconstructions of images, narratives, sounds, sounds, sensations, in general everything that was experienced by the artists through the narratives of their grandmothers, grandfathers, parents.
The exhibition does not refer to the vague shapes of history, but to the (still) vividly recorded experiences of persecution and refugeeism, as they are linked to the distant ancestral homeland and as they have been experienced as memories by the descendants. The triptych of artist/history/place is the basic condition on which the exhibition is developed. Places of the East is a process of clearing memory and intergenerational trauma of those who participate and at the same time a tribute to those who were either lost at the time or passed away in the places they later settled.
Beyond the specific experience that relates each artist to a story and place, the works start from an experiential narrative and address the timelessness of human suffering and loss, exploring the broader parameters of destruction and persecution.
Title of the exhibition."Places non places of the East"
Curators. Yiannis Ziogas , Stella Sileou 
Participating artists: Yannis Ziogas, Dimitra Lazaridou, Michalis Manousakis, Virginia Mastrogiannaki, Lia Nalpantidou, George Tsakiris, Petros Christoulias.
The opening of the exhibition will take place in the presence of the Deputy Mayor of Culture-Tourism, Maria Karagianni, on Wednesday 3 August at 20:00.
The exhibition will be attended by the participating artists and curators.
Venue. Sofouli
Duration of the exhibition: 3 August to 1 September
{Summer opening hours}
Tuesday – Friday 10:00 – 18:00
Saturday 11:00 – 18:00
Last arrival 17:30