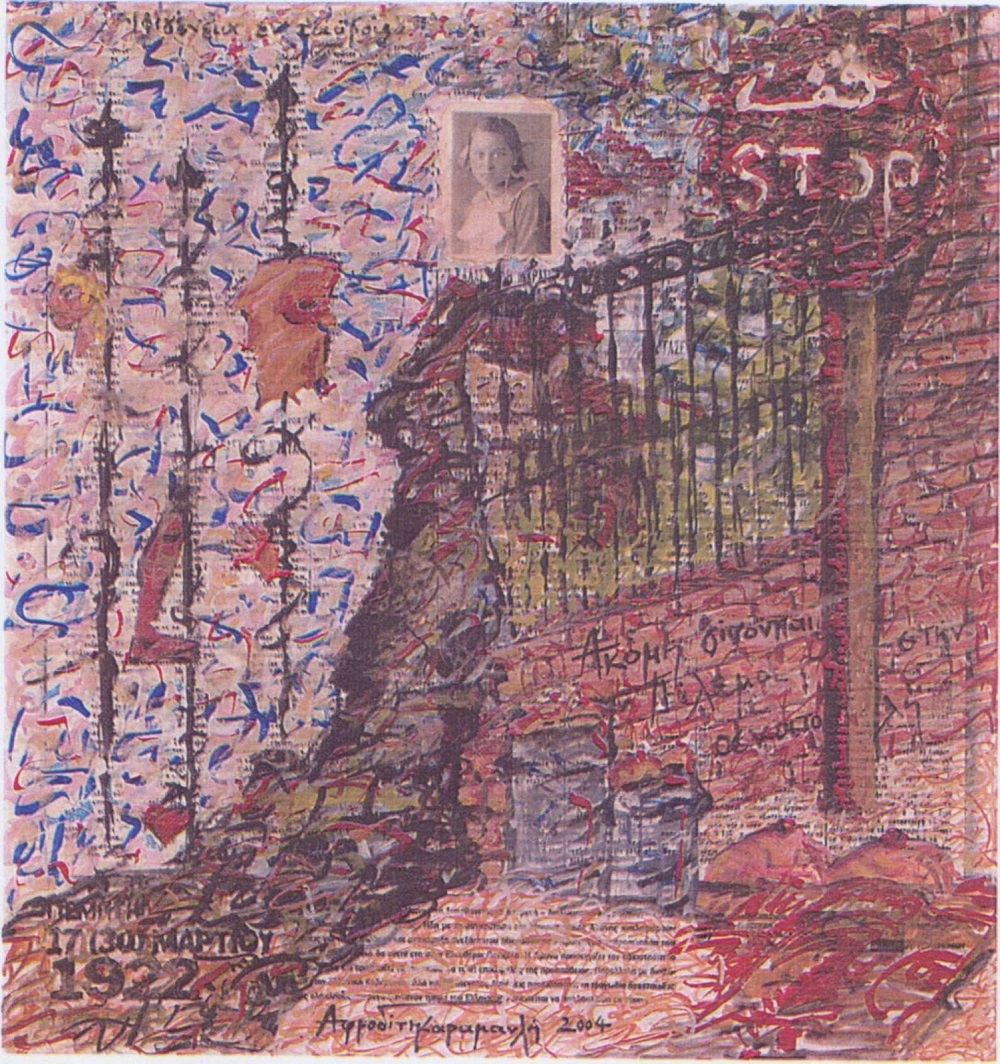 Invitation to the exhibition of Association of Visual Arts Artists of northern Greece entitled "Lost faces, oblivion and memories. One hundred years after 1922" which is part of the tribute from the 100 years since the Asia Minor Disaster, makes Afroditi Karamanli.
She is involved with a project dedicated to her mother Love A. Karamanlis the genus Alex. Angelides.  The family came from Aidini. The artist's theme: "there are still wars in the East".
"From the time of Euripides '"Iphigenia in Taurus" 412 BC., they slaughtered strangers for sacrifice in the Temple of Artemis where Iphigenia was priestess. After reconnoitring with Orestes, they left for Greece.»
Opening 31/10 time 7 m.m.
Exhibition duration: 31/10 to 25/11
Vafopouleio Cultural Center Of The Municipality Of Thessaloniki