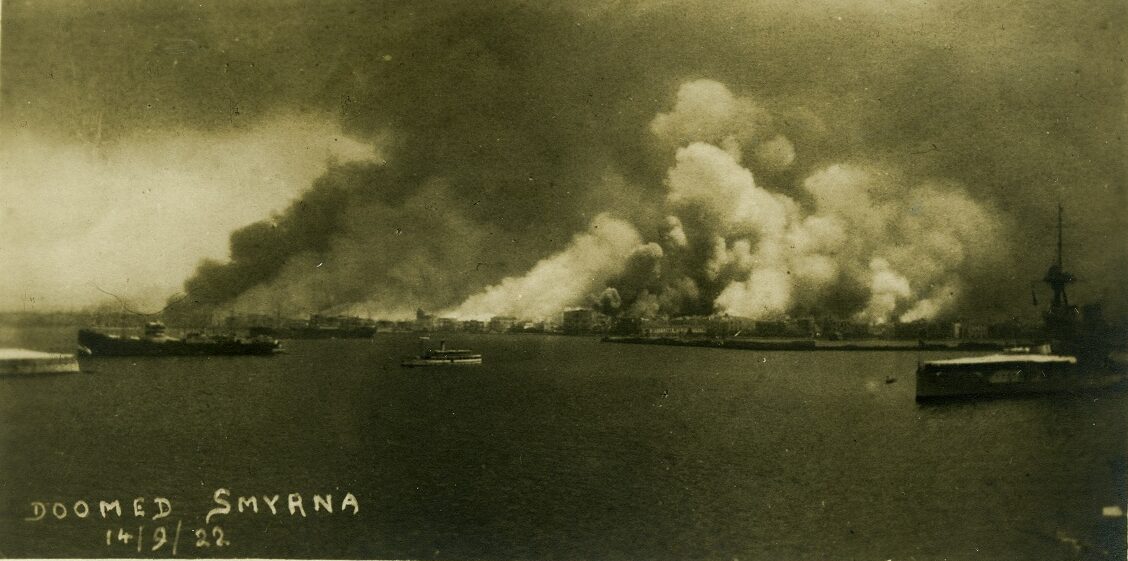 ANNIVERSARY EXHIBITION
ASIA MINOR
SPLENDOUR · DESTRUCTION · UPROOTNG · CREATION
Benaki Museum / Pireos 138
15/09/2022 – 12/02/2023
The Asia Minor Catastrophe is a collective trauma for the Greeks. At the same time, however, in this tragedy lie the roots of the formation of the modern Greek state as it was shaped by the arrival of refugees and their settlement throughout the country.
It seems impractical for an exhibition to include, highlight and explain every aspect of the history, daily life, social and economic life of the Greeks of Asia Minor. To capture the before and after of these people's lives.
And yet the exhibition
"Asia Minor, Splendour – Destruction – Uprooting – Creation"
presented at the
Benaki Museum / Pireos 138
manages to present the entire course of the Catastrophe, from the end of the World War and the Treaty of Sevres to the collapse of the front, the exchange of populations and the integration of refugees, with texts, photographic and cinematographic material, rare documents and valuable relics.
This major anniversary exhibition is co-organised by the Centre for Asia Minor Studies, one of the most important scientific institutions for research into the history and culture of Asia Minor, and the Benaki Museum, one of the three museums that received relics of the communities during their relocation to Greece.
In addition to the two co-organizers, 88 holy dioceses, museums, archives, institutions, foundations, companies and sports clubs, custodians of the history and culture of Asia Minor Hellenism, as well as 93 individuals, who contribute treasures from their personal collections and archives, are lending objects and documents to the exhibition.
The curator of the exhibition and the two publications that will accompany it is the art historian Evita Arapoglou, in close collaboration with the Director of the Centre for Asia Minor Studies, academic Paschalis Kitromilidis, and the Centre's researchers, the Scientific Director of the Benaki Museum, George Manginis, and the curators of the Museum, as well as many other scientific collaborators.
The exhibition is accompanied by a multi-page, luxurious catalogue with rich photographic material.