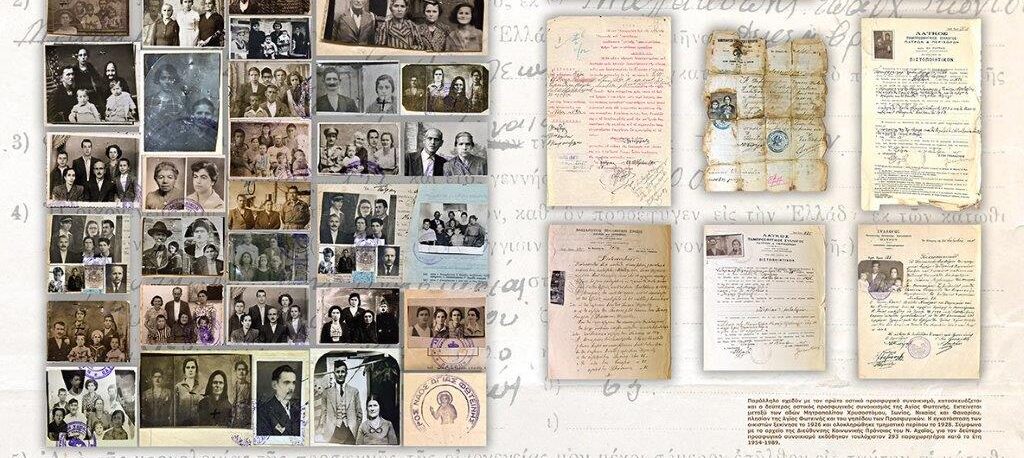 A special outdoor exhibition of archival material, which is part of the cycle of events that has planned by the Cultural Organization and the Municipality of Patras, for the completion of 100 years since the Asia Minor.
The event was held on Wednesday, April 20 (Great Day of April), and was organized in the framework of the celebration of the commemoration of the Memorial of the Memorial of the Great Catastrophe. in the square of Ypsilon Alonia. The theme of the exhibition, "The urban refugee settlements in the Patras through the General Archives of the State – Department of the General Archives. Achaia". Among other things, it includes material concerning the five refugee settlements that were created the city of Patras since 1923 (AgiaEkaterini, Agia Fotini, Fanariou – Nikaia – Kalavryta and today's G. Papandreou, Holy Trinity, Poorhouse, at the height of the present-day railway line on Akti Dymaion)
Also exhibited are data concerning the first and maps showing the complete location of the first refugee associations the full development of the settlements. In this way, in addition to the visibility of the refugee settlements of Patras, and the presentation of their members as a collective entity with common characteristics of origin and their origin and their refugee identity.
The president of the Cultural Organization Katerina Geropanagioti, on the occasion of the opening of the exhibition in a statement, she points " this exhibition could not be could not have taken place, if it were not for the active support of the exhibition would not have been possible without the support of the employees of the General State Archives – Department of Achaia.
"I would like to thank for this cooperation, especially the head of the department Andriani Melista as well as the rest of the employees and the staff of the General Registry of Achaia and the corresponding departments of the Cultural Organization.
One hundred years after the Asia Minor catastrophe Victims of the Asia Minor disaster victims of imperialist wars and exploitation of refugees and immigrants. The war foci are constantly multiplying, creating armies of refugees. The war in Ukraine since 2014 with the intervention of NATO and its expansive war plans in the region and Russia's invasion has already created millions of refugees.
The people must oppose the war, not settle to side with one side or the other in the antagonism. to put obstacles in the way of imperialist plans. isolate the poison of nationalism and racism and fight to prevent the conditions that create refugees".
The exhibition will be developed – taking a journey a journey of remembrance – in other public spaces.