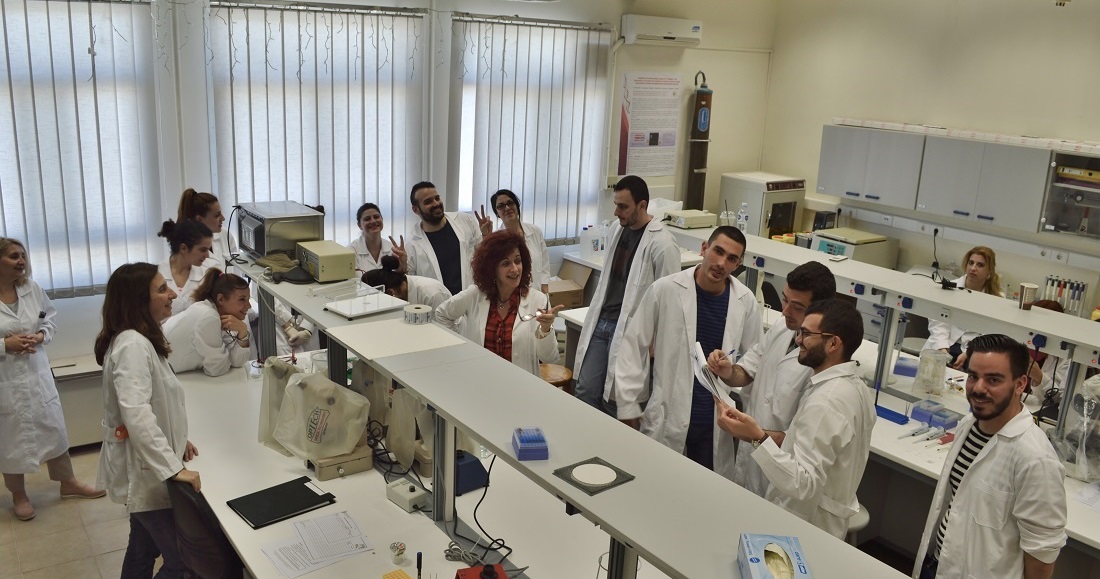 Title: BIOMEDICINE AND MOLECULAR SCIENCES IN DIAGNOSIS AND TREATMENT OF DISEASE
 
Scientific Disciplines:
Biomedicine
Life Sciences
Universities:
Democritus University of Thrace
International Hellenic University
Language:
Greek
Duration:
4 semesters (120 ECTS)
Deadline for applications:
10 December -15 February
(Extension until 25 February, 2022):
For more information on the program and the application procedure, you may visit the website:
Every year, the Department of Medicine at the Democritus University of Thrace and the Department of Biomedical Sciences at the International Hellenic University organize the Master of Science programme in "Biomedicine and Molecular Sciences in Diagnosis and Treatment of Disease".
The programme accepts up to fifty (50) graduate students from the departments of Medicine, Dentistry, Pharmacy, Agronomy, Chemistry, Physics and other departments of local and acknowledged equivalent institutions abroad as well as graduates from Medical Laboratory Technology and other departments of similar disciplines at Technical Universities.
The duration of the studies is four (4) semesters (120 ECTS) and courses will take place alternately at the Medical School in Alexandroupoli and the Hellenic University in Thessaloniki, mostly on the basis of intensive units in weekends, to facilitate the students who are employed or living in cities other than Alexandroupoli and Thessaloniki.
Tuition fees for each graduate student amount to €4,000 to be paid in three installments (advance upon registration €1,500).
Scientific Director:
Prof. T. Lialiaris, Head of Genetic Medicine Lab at the Democritus University of Thrace and the University Hospital of Alexandroupoli
email:  [email protected]
mobile phone: 6973385155
IMPORTANT DATES
Announcement: Late November of each academic year
Submission of applications: 10 December-15 February
(Extended until 25 February 2022):
Late February: Announcement of accepted students and reserve list
Early March: Beginning of courses
You can find the application as well as information regarding the supporting documents required on the webpage of the Msc programme.
Applications and supporting documents should be sent to the Secretariat of the Medicine Department: University Campus – Dragana Alexandroupoli PC 68100 (Πανεπιστημιούπολη – Δραγάνα Αλεξανδρούπολη ΤΚ 68100) tel. 25510 30921
For more information contact the Secretariat of the Medicine Department (0030) 25510 30522 or the Hellenic International University at (0030) 2310013835.