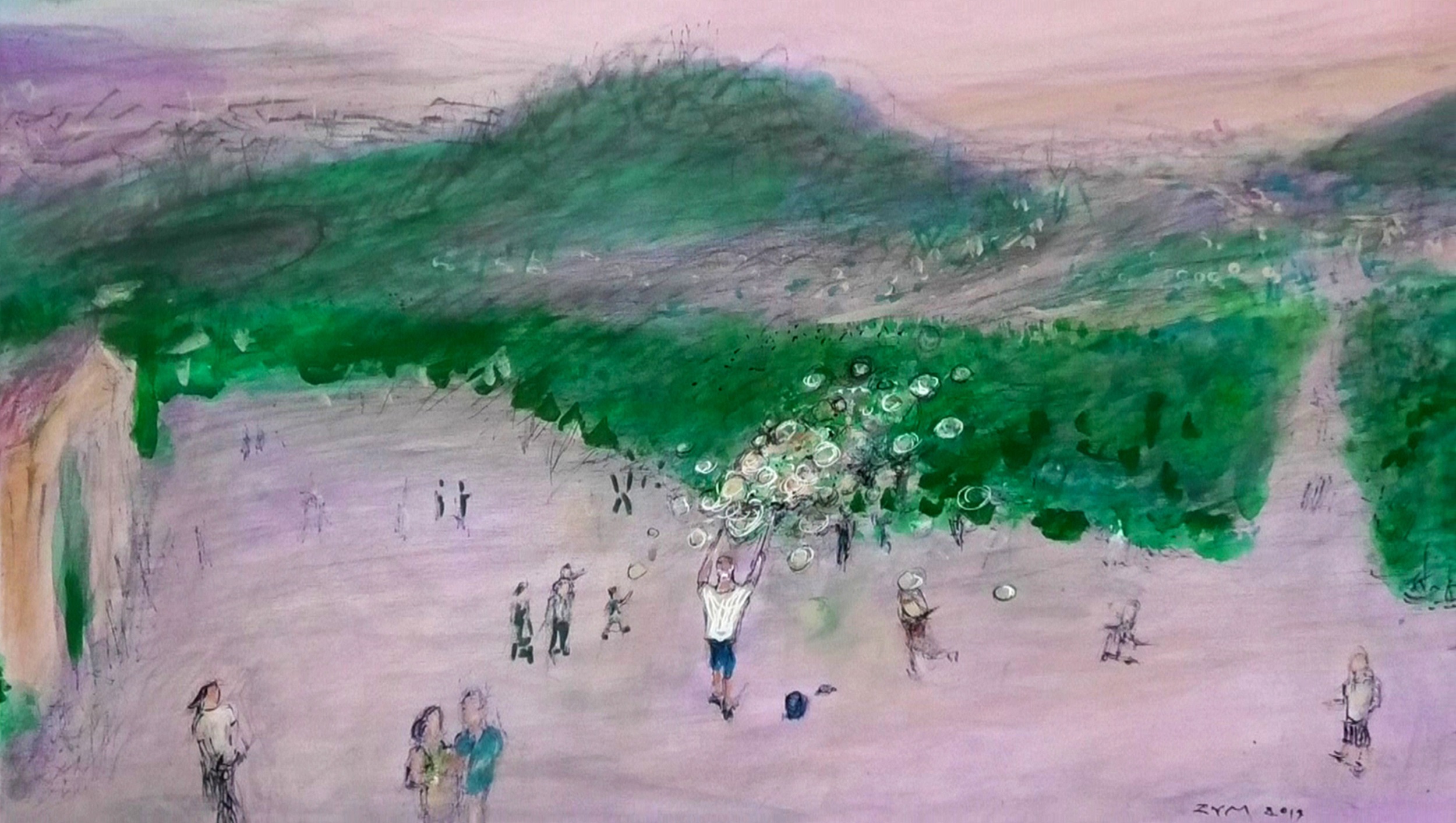 George Zymarakis. Art Workshop.
George Zymarakis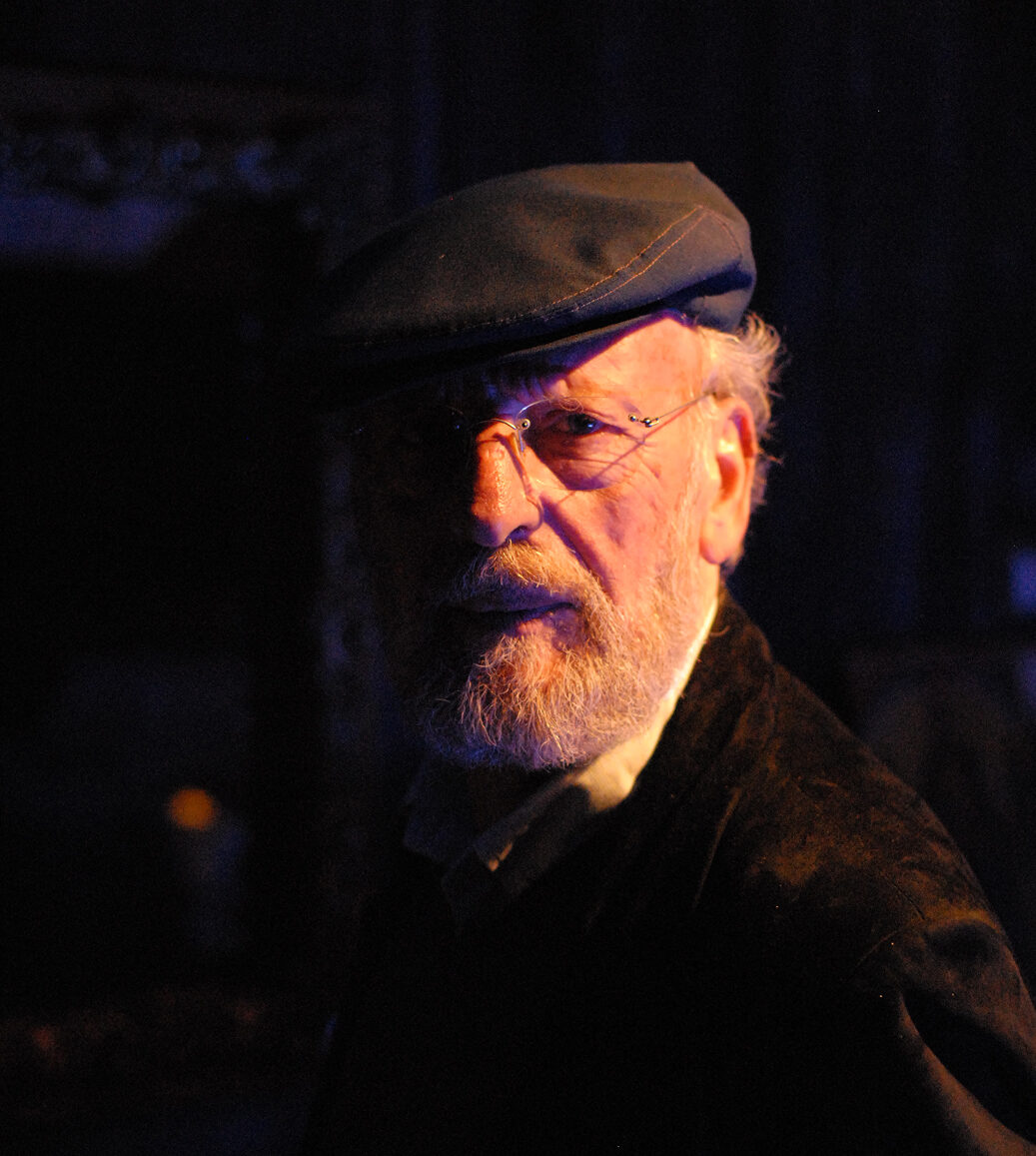 George Zymarakis, Painter, Creative Designer, Theoretical and Art Historian, Poet.
He was born in the Kastro "Castle" of Chios. He studied Fine Arts in New York. He worked as artistic director in major organizations: CBS Books, Scholastic Magazine, American Express, Parade Publications.
Since 1989 he had been publishing with his wife, Calliopi Volakis, the "Gallery Guide" Magazine.
"Zym: a painter's painter"
George Zymarakis is a painter in the etymological sense of the word. He communicates his rich life generously and with exuberant enthusiasm, handling with reverence and admirable fluency traditional and contemporary techniques in two and three dimensions. He is, undoubtedly, a rare kind of artist by Greek artistic standards, a clear case of sui generis, in my opinion. His importance lies not only in the particularity of his painting as such, which, incidentally, bears the nobility and purity of another era, but also in his work ethic, in his courageous, humble and unquestioning attitude towards the difficulties of an art with enormous demands. From his bold, well-designed compositions he emits a characteristic chromatic light that immediately introduces the viewer to an atmosphere of nostalgic dreaminess. His work also seems to be imbued with a subtle irony from which a social or political commentary often emerges – very subtly and allusively – without this ever weakening the aesthetic effect, but, strangely enough, enhancing it. Because of its idiosyncratic specificity, Zymarakis' painting is misunderstood; but as the great Nietzsche said, deep-thinking people are more afraid of being understood than of being misunderstood. I feel that in this way, with perhaps a hint of relief, the Chian creator will also treat those who do not understand what he is doing. But anyone who patiently and unbiasedly engages with his work gradually discovers its well-hidden virtues and senses the painstakingly silenced toil of its creator. What happens, in short, is what one encounters in the work of great artists such as Matisse or Brâncuși, where the result deceives the viewer with its apparent simplicity. "Simplicity", as the latter would once point out, "is nothing but solved complexity".  So too are the works of Zymarakis: they seem simple and easy, without being simple at all.
Looking at the artist's urban and outdoor landscapes, in this case – since it is not possible to examine all his creative aspects in the present context – one imagines oneself in a balloon basket with the artist himself as a fellow traveler. You share the aesthetic experience just as you would share the same flying experience. "Art is not about knowledge," the wonderful Franz Kline, who lived in New York and loved the American metropolis as much as the Greek creator, once said, "it's about sharing." Having been nurtured and nurtured artistically in the world's most cosmopolitan and international city, he constantly seeks out eclectic affinities across the spectrum of history in order to celebrate with them the precious sense of creativity. Willem de Kooning, one of the greatest figures in contemporary world art, believed that the more one allows oneself to be influenced (by other artists), the more likely one is to produce original work. Zymarakis is living proof of this. Possessing a thorough techno-historical training, broad-mindedness, and the reflexive ability to develop an interest (or aversion) to anything and anyone – relying solely on his instincts – he produces a complex and unpretentious painting whose colour, as the shaman of Abstract Expressionism Ad Reinhardt wished, is in the composition, not on the canvas.
As a man, George Zυμαakis has learned to honour life. And as a creator, to serve art with consistency, seriousness, and dignity. For this reason, the first one pays him back. While the second one is grateful to him.
George Vrachnos